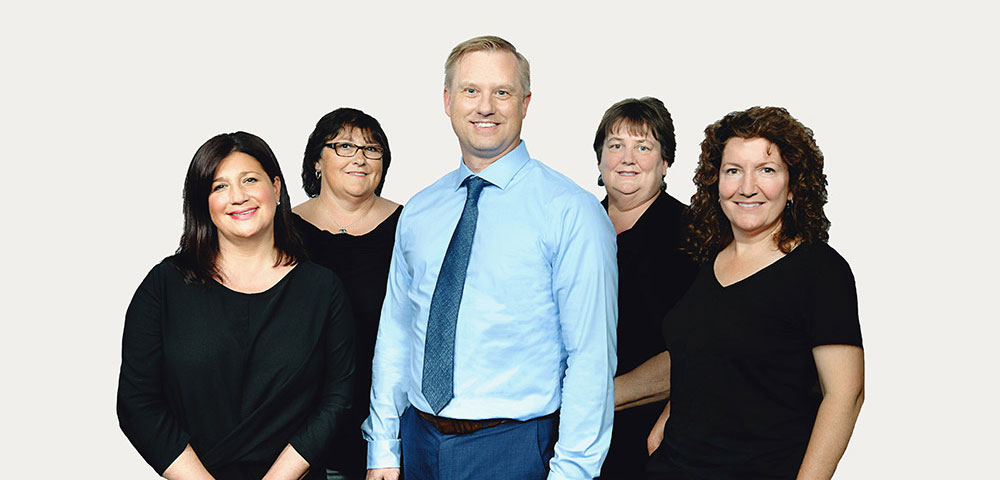 ---
Karen
Licensed and Certified Chairside Dental Assistant
Karen has been working in the practice since 1982 and with Dr. Hegstad since is first day in 2003. Originally starting in the dental field in 1980. As a chairside assistant, she assists with all procedures and helps to educate patients on their treatments and oral hygiene. She enjoys helping to create a fun, inviting atmosphere with her co-workers.
In her free time, Karen and her husband, Bob, love to spend time with their adult children. She also volunteers for several free dental programs including Mission of Mercy, Give Kids a Smile, and the Minnesota Disaster Team, and many more! She also enjoys gardening, golf, biking, snowmobiling and scrapbooking.
---
Kelly
Registered Dental Hygienist
Kelly started with us in 1998, having been in the dental field since 1993. Her duties involve educating patients about their dental care, cleaning teeth, and giving her 'floss talk!' She loves getting to know more about her patients than just their teeth, making it her mission to learn one new thing from every patient that she sees.
Kelly describes herself as "fairly nerdy", often taking her kids to obscure historic sites when they were younger. She and her husband travel as much as they are able, collecting fossils and minerals along the way. Some of her favorite places to visit have been the Lewis and Clark trail in Oregon and Glacier National Park.
---
Lisa
Dental Hygienist
Since 2003, Lisa has been a hardworking member of our team. She assists with patient education as well as general procedures and teeth cleanings. Lisa believes the staff at our office is like one big family -- with lots of laughter.
Lisa and her husband, Ryan, live with their two children and two dogs, spending her time at her kids activities and supporting their interests. She loves hiking, snowmobiling and ranger rides.
---
Dawn
Business Manager
Dawn first started with our team in 2003, and after a 13 year sabbatical, returned to the team in 2017 . She has 30+ years of dental office management experience, handling patient accounts and scheduling. Her goal is to make our patient experience as easy as possible.
Outside of the office, Dawn spends time with her husband, Dean, her son, daughter-in-law, and her grandchildren. When not in the office, you can often find her quilting, knitting or tending to her gardens. She is also involved in charity ministries through her church.